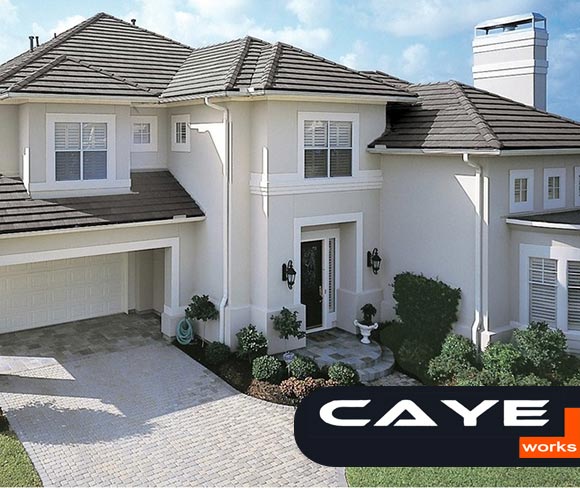 ABOUT CAYE WORKS
Caye Work Corp., with an established experience as roofing contractor in Miami Florida since 2003, has the goal to provide its customers with top quality work and excellent service. That explains the long term relationship with Caye's customers.
It does not matter the size of the project, our team is meticulous in every step of the project to provide the best result and customer satisfaction. What sets us apart is our drive to continuously fulfill your demands for a job well done and our sincere interest to help you as a customer.
Call now for a free roofing evaluation and estimate. Financial assistance is available for those who qualify. We are licensed, bonded, and insured.
Contact us today…you'll be glad you did. And remember, after all, it's the roof above your head.
WHY PREFER CAYE WORKS AS ROOFING COMPANY AND CONTRACTOR IN MIAMI?
Convenient location in Hialeah Gardens.
Over 6 dispatched and lettered company vehicles that are fully equipped to serve you.
Over 20 drug-free and uniformed employees.
Employees are continually trained in safety and quality control.
We never use roofing sub-contractors.
Emergency service available 7 days a week includes holidays for clients only.
Combined experience of over 25 years.
Financially strong company with an "A+" credit rating to stand behind all of our warranties.
One (1) million dollars in general liability insurance to protect the home owners' property
You are dealing with professionals with an excellent reputation.
Priority to provide friendly customer service in a timely professional manner
WE ALWAYS TRY TO CREATE A DIFFERENCE
Caye Works Corp is Versatile and Flexible for any Roof Condition or Situation
ONE OF THE MOST REPUTED ROOFING CONTRACTORS IN MIAMI
Providing Top-Notch Services Since 2003. When your home or business property suffers damage in a natural disaster or you unexpectedly find out that your building is in need of roof repairs, it can be quite stressful find the right company. Thankfully, you have our family owned company, Caye Works Roofing, at your service. For over 15 years, we have been serving residents and business owners throughout Miami-Dade and Broward counties.
We are one of the most reputed roofing contractors in Miami Dade, Broward counties of Florida capable to solve any problem related to Commercial Roofs, Residential Roofs, Roof Maintenance (Corrective or Preventive), Roof Repairs, Roof Inspections, Flat Roofing, Metal Roofing, Shingles Roofing or Tile Roofing. Our team of experienced, professional roofers are capable to handle all your roofing problems as per your need.